Mitchell H. Galper, BA, DDS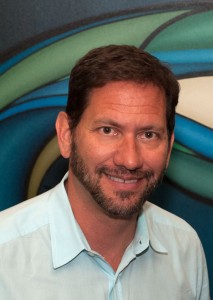 It is a great honor to be part of such an admirable and respected profession.  Dentistry has allowed me to fulfill my ambitions of taking care of people in need,  along with satisfying my artistic creative side. For over 20 years I have been blessed with wonderful staff and an incredibly diverse and fascinating group of patients to care for.  We pride ourselves on providing a family like feeling when our patients come in to visit.  I look forward to coming into the office , putting patients at ease, and making their visits here comfortable and carefree.
Education and Experience
I Received my Bachelor's degree from University California at Santa Barbara and my Dental degree at the University of Southern California in 1987. I received highest honors from both the Oral Pathology Department and The Academy of Dentistry for the Handicapped. I was both a staff and volunteer dentist with APLA's Greene LeBaron Dental Clinic for many years.  I have also volunteered in Vietnam, providing free dentistry for kids in rural Vietnam who had never seen a dentist.   I have been a part  of the following Dental organizations since 1987:
 Outside the office
I enjoy traveling, often combining leisure travel with providing dental care to  under-served communities.  I enjoy outdoor activities including hiking, running and tennis and indoor pursuits like entertaining and cooking.  I most enjoy spending time with my wondeful family.
---
Carly Martin, DMD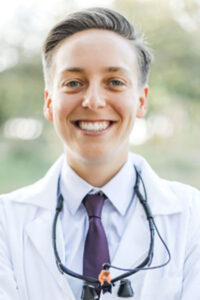 Born and raised in Los Angeles, I received my bachelors degree in Integrative Biology from the University of California at Berkeley, then went on to pursue my career in dentistry at Tufts University School of Dental Medicine in Boston, including a residency in Advanced Education in General Dentistry. During my time I received distinctions in Operative Dentistry. I enjoy the opportunity to empower patients to understand and take care of their oral health and strive to offer accessible and compassionate dental care. Getting to know each patient, I hope to build a relationship of trust and come up with a treatment plan tailored to their needs to achieve optimal oral health. I have since returned home to LA, to be closer to family, friends and the beach. In my spare time, you'll find me at the beach surfing in the summer, in the mountains snowboarding in the winter and enjoying LA's delicious food year round. I also enjoy spending time and cooking with my family, friends and dog, Niko.